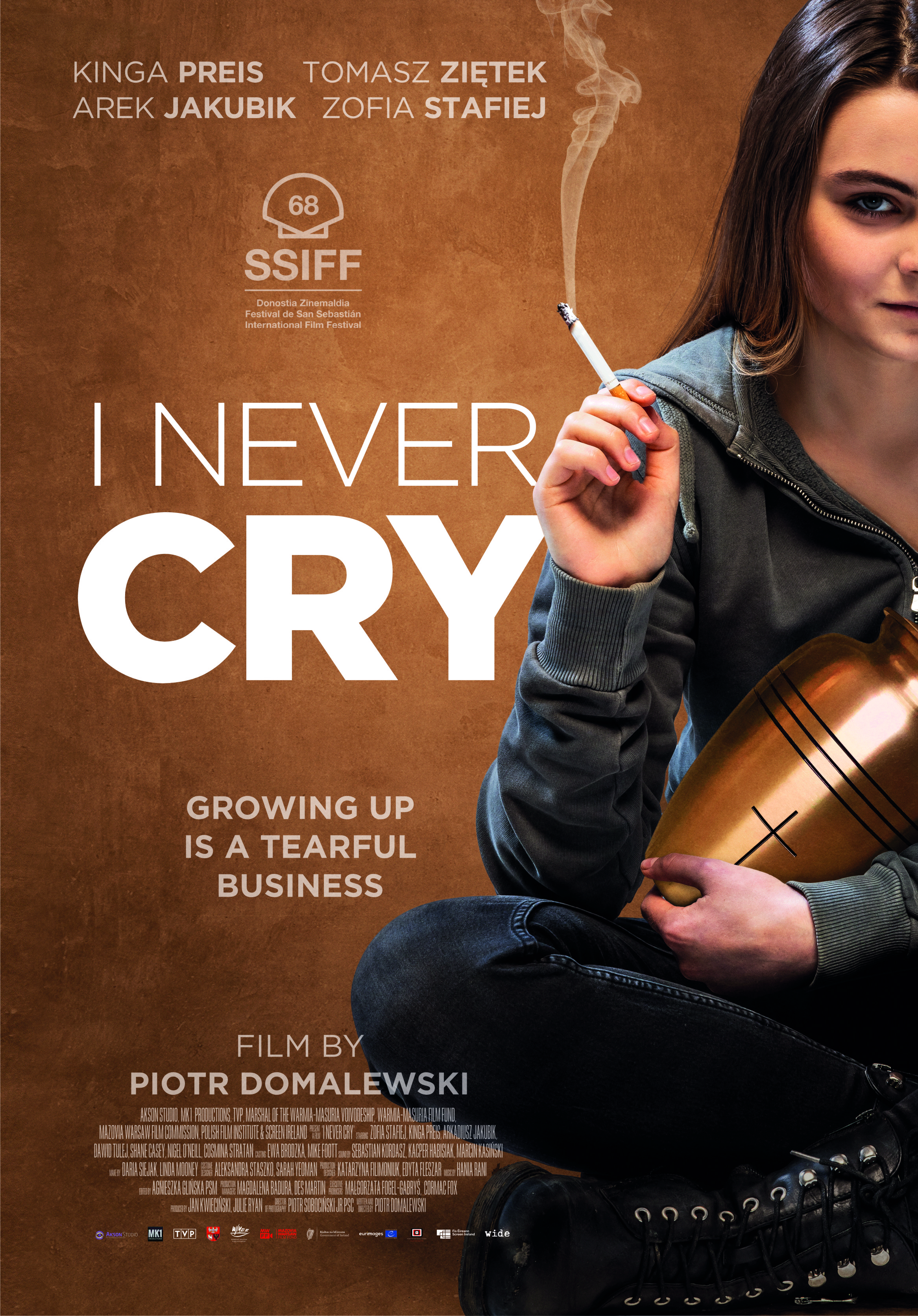 I NEVER CRY
2020
Poland/Irlande
1h40
Starring : Zofia Stafiej, Kinga Preis, Arkadiusz Jakubik, Dawid Tulej
Cinematography : Piotr Sobocinski Jr.
Music: Hania Rani
Scénario : Piotr Domalewski
Editing : Agnieszka Glinska
Production : Jan Kwiecinski & Julie Ryan
Synopsis
17-year-old Ola sets off for Ireland, where her father has been killed in a construction site accident, to bring his body back to Poland. She is hoping more than anything to recover the sum of money he had promised her to buy a car. Nothing will go as planned. The tale of a right-of-passage journey which conveys with fine sensitivity the secret emotions of a girl emerging into womanhood.
Biographie
Piotr Domalewski
Born in 1983 in Lomza (Poland). Actor, he gratuated from the National Theater School in Krakow. His short films have won awards at various festivals across Europe. His feature film debut Silent Night (2017) won the Grand Prix in Gdynia and the Eagle of Best Film of the Year at Polish Film Awards.
Contact
Wide management www.widemanagement.com