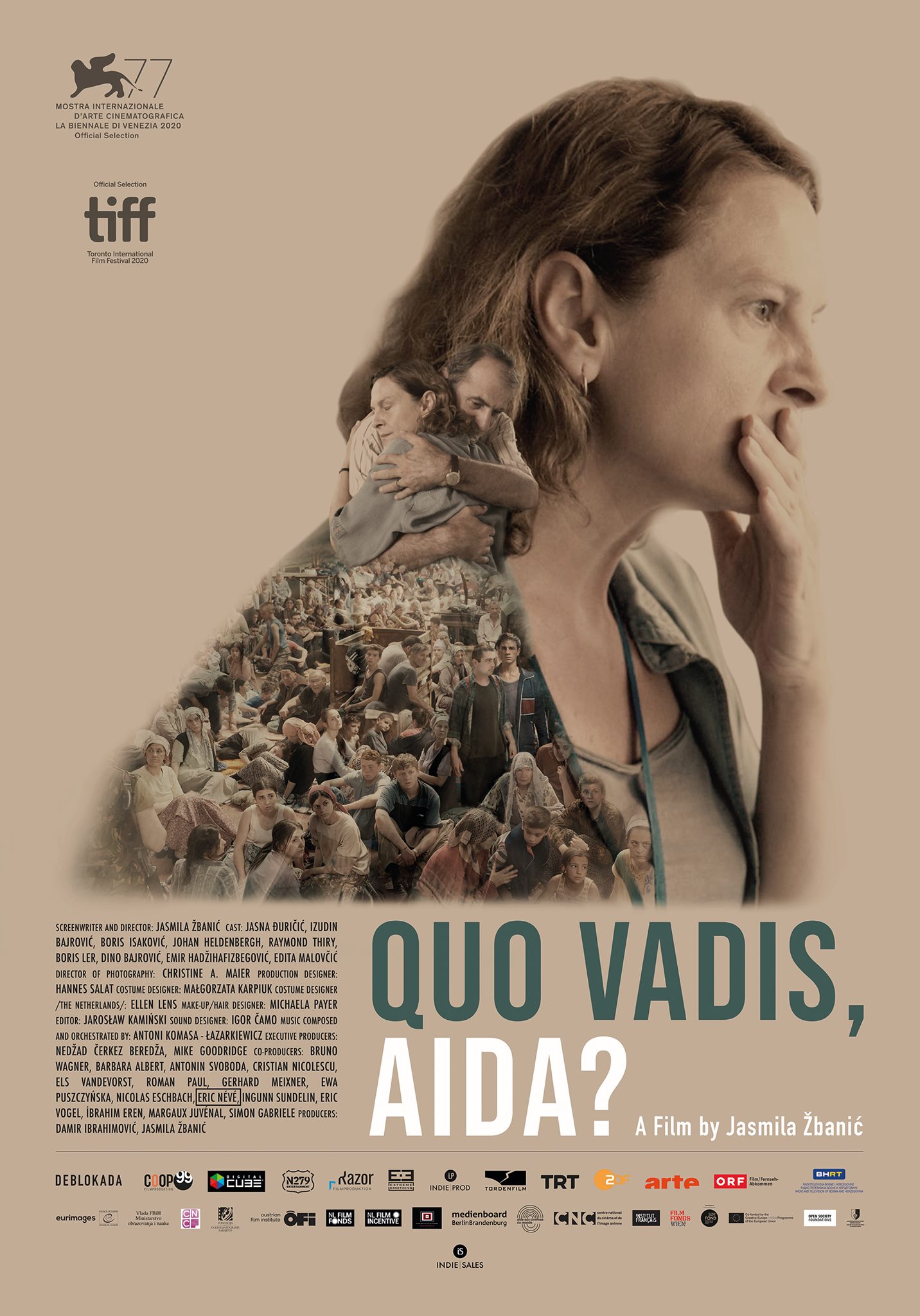 QUO VADIS, AIDA ?
Directed by Jasmila Zbanic
2020
Bosnia-Herzegovina
1h43
Starring : Jasna Djuricic, Johan Heldenbergh, Boris Isakovic, Emir Hadzihafizbegovic
Scénario : Jasmila Zbanic
Cinematography : Christine A. Maier
Music : Antoni Komasa-Lazarkiewicz
Editing : Jaroslaw Kaminski
Production : Jasmila Zbanic, Damir Ibrahimovich
Synopsis
Biographie
Jasmila Zbanic
Born in 1974 in Sarajevo (Bosnia). After studying at the Sarajevo Academy of Performing Arts, she made about ten short films and documentaries. Grbavica, her first feature film, was awarded the Golden Bear prize at the Berlin International Film Festival. She went on to make, in particular, On the Path (2010), For Those Who Can Tell No Tales (2013) and Quo Vadis, Aida? (2020).
Contact
Indie Sales (Paris) www.indiesales.eu
Condor Films www.condor-films.fr