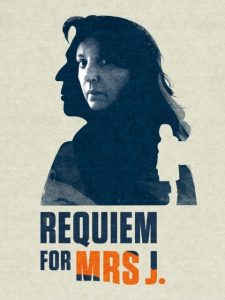 REQUIEM FOR MRS J.
by Bojan Vuletic (Rekvijem za gospodju J, Serbie, 2017, 1h34, vostf)
starring Mirjana Karanovic, Jovana Gavrilovic, Danica Nedeljkovic, Mira Banjac, Vucic Perovic
Mrs J. is a middle aged woman whose beloved husband passed away a year ago. She is in a deep depression and has little interest in her two daughters, one still attends elementary school, and her husband's mother who live also with her. She has decided to commit suicide. But first, she wants to get all of the administrative paperwork done – which, in Serbia, can make dying very complicated.
Requiem For Mrs J. - trailer (English Subs) / black comedy by Bojan Vuletic from SOUL FOOD FILMS on Vimeo.