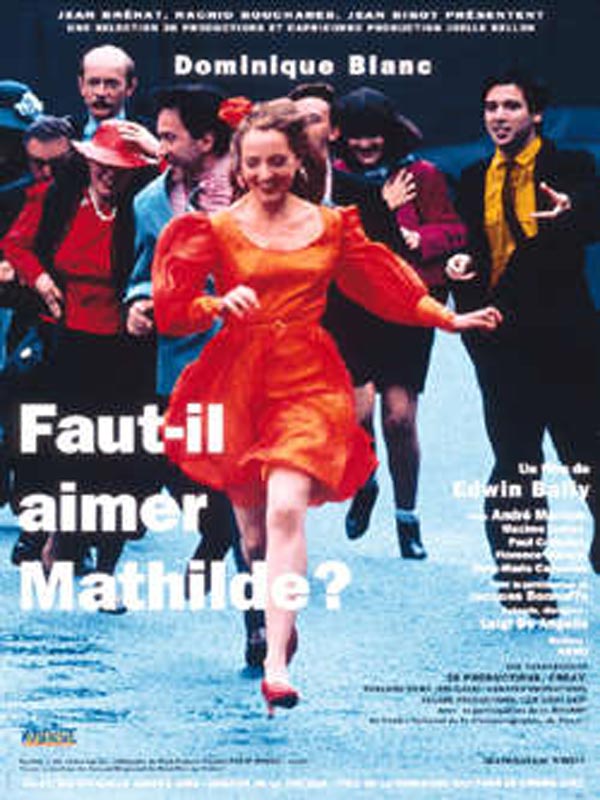 SHOULD MATHILDE BE LOVED ?
by Edwin Baily
1993, France, Belgium, 1h40
Starring : Dominique Blanc, Paul Crauchet, André Marcon, Anne-Marie Cappelier, Florence Masure, Jacques Bonnaffé
Screenplay :  Edwin Baily et Luigi de Angelis
Cinematography : Pierre-Laurent Chénieux
Music : Arno
Film editing : Dominique Galliéni
Production : Rachid Bouchareb and Jean Bréhat
Synopsis
 The film is about Mathilda's love stories, her hopes and her deceptions. We see her being hurt and hurting others, we see her down and out and full of life, we see her as a lover, as a seducer, out of her mind, wise, moving and mysterious... we see her resisting, discarding, defending herself and getting caught in the love games she plays. Beautiful as a Arno song.