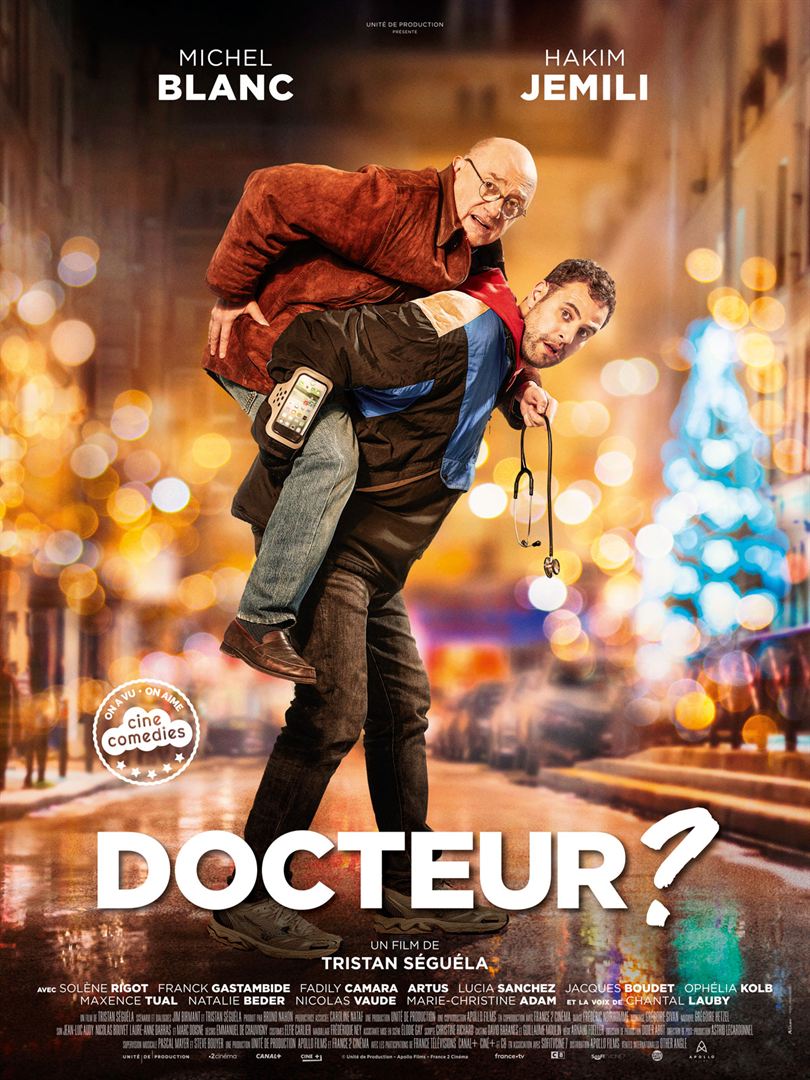 DOCTOR ?
by Tristan Seguela (France, 2019, 1h28)
starring Michel Blanc, Hakim Jemili, Solène Rigot
It's Christmas Eve. Serge is the only emergency doctor on duty that evening. His colleagues have all left. In any event, he has no say in it. Making one visit after another, Serge is trying, with bad grace, to keep up the pace when the address of his next consultation arrives. It is his ex daughter-in-law's address. He arrives at the same time as Malek, an Uber Eats delivery driver who is also working that evening. It is the start of a long night.