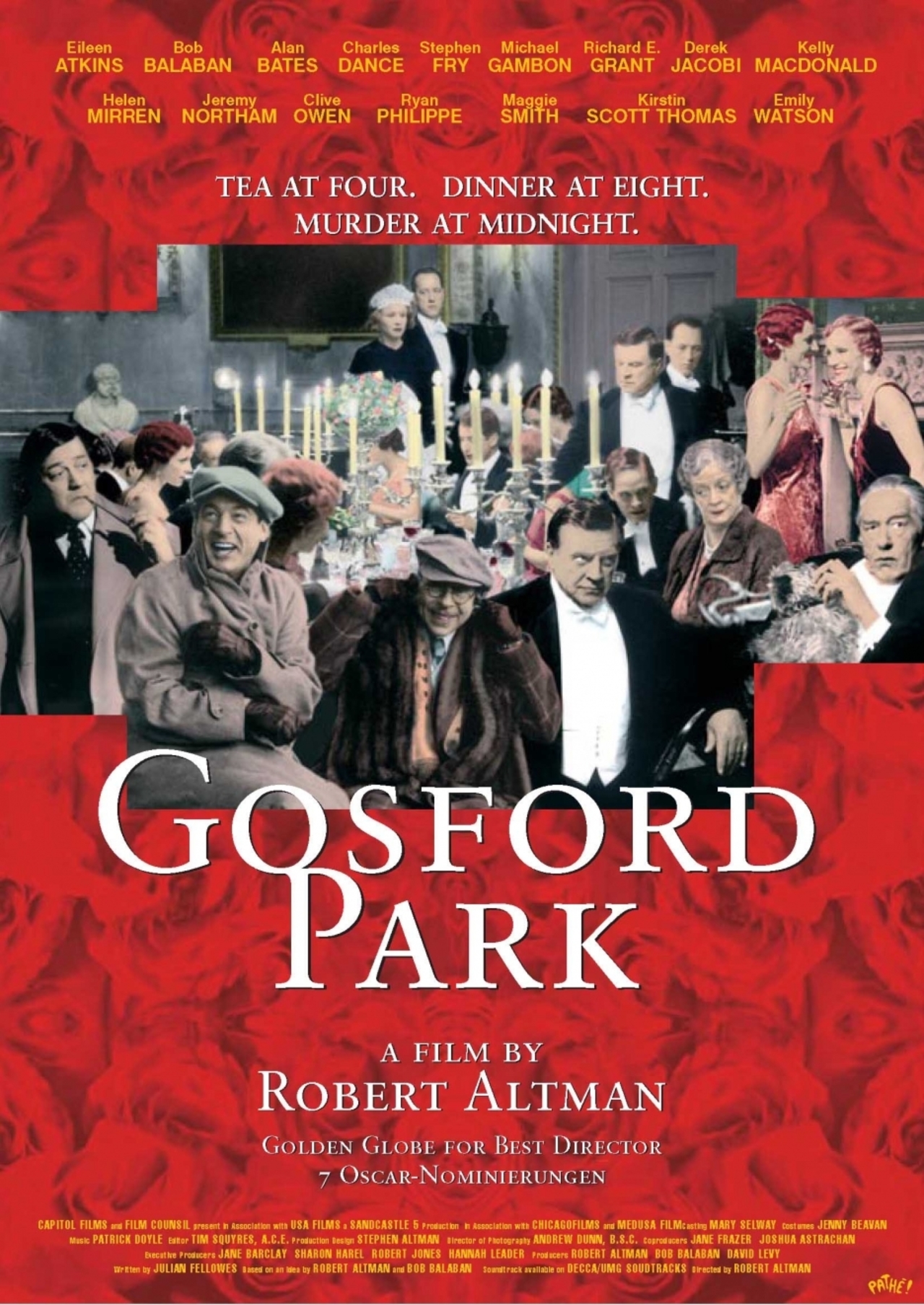 GOSFORD PARK
by Robert Altman (GB, 2001, 2h11, vostf)
starring  Alan Bates, Charles Dance, Stephen Fry, Richard E. Grant, Michael Gambon,
Derek Jacobi, Helen Mirren, Clive Owen, Maggie Smith, Kristin Scott Thomas, Emily Watson
In 1930s England, an aristocratic couple organises a hunting party where nobles, commoners and celebrities rub shoulders. On this occasion, the masters and servants appear to exist in two parallel worlds, spying on one another. Intrigues abound from the pantry to the salons, until midnight when a murder is committed.